Hello and welcome! I am a Machine Quilter in Temora, a lovely town located in the Riverina, Southern NSW.
If you have a quilt top that needs to be completed, either send or bring it to me and together we can get it finished. I work in a studio located at the rear of my home which means I have flexible hours and can usually see you if you are coming through town. I also pickup and deliver regularly in Wagga, monthly in Griffith and ocassionally Canberra. Mail order welcome, I pay the registered postage back to you.
Please take some time to look around my website. The best way to stay up to date is to 'like' my Facebook or Instagram Pages.
I am currently booked out for custom quilting until October 2022 but have availability for Edge to Edge (Allover) quilting. Please contact me to book in your quilt if you need your quilt completed by a certain date.
Sarah Streifeneder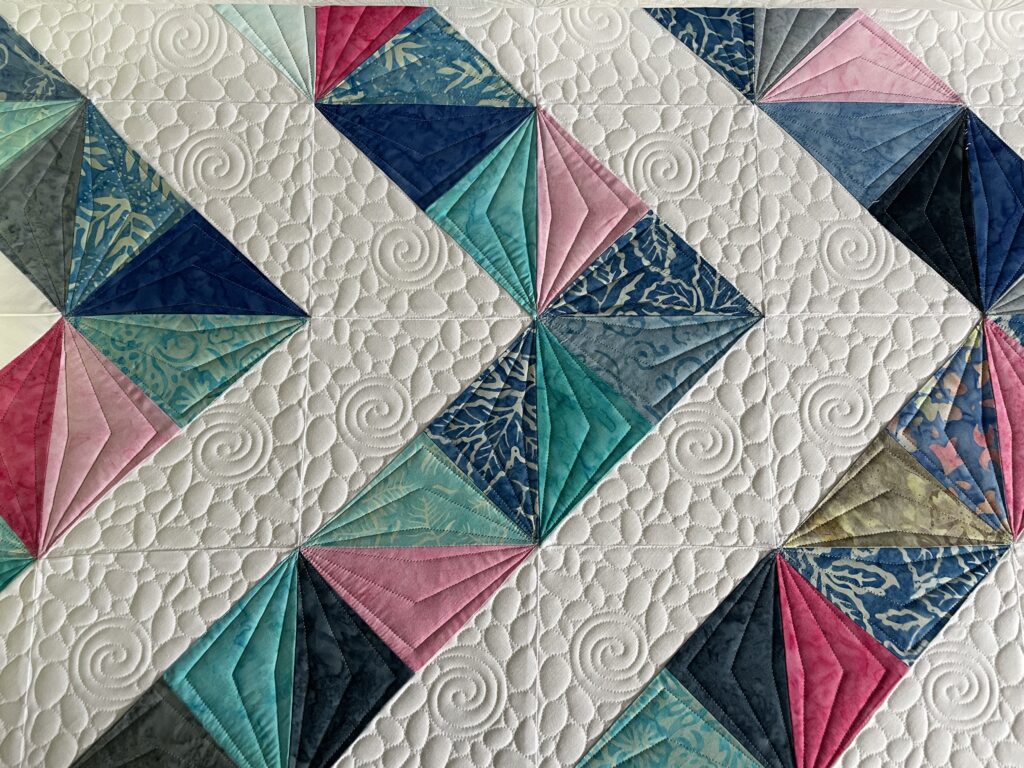 Would you like to find out how I can help you with your project?